Companies appoint board members who can provide strategic, long-term insight - but what happens when they need advice on an emerging topic? We examine the pros and cons of using an advisory board to fill the gap.

At some point, nearly every corporate board will face the same existential crisis: Should the board only include executives with high-level general management and strategy experience – or should it be filled with individuals who have deep expertise in key priority areas?

This debate has been bubbling for more than a decade. What began with a movement to add financial experts to boards now extends to emerging topics such as diversity, cybersecurity, and unique needs within specific geographies. To date, the typical resolution has been to find directors who have both general management experience and some subject-matter expertise, such as a CEO with experience in an industry of particular interest to the company.
This resolution is often exactly the right one to meet the mandate of the board. However, it risks leaving the board with blind spots in critical areas.
As a result, some companies create stand-alone advisory boards comprised of executives or subject matter experts for additional help. While start-ups have long relied on this strategy, it's now common among large public companies as well. Not surprisingly, the idea has gained the most traction around emerging technologies, which by their complex and ever-changing nature are difficult to fully incorporate on a standard corporate board.
Here, we look at some of the top reasons companies create technology advisory boards, and what they can and cannot do for a company.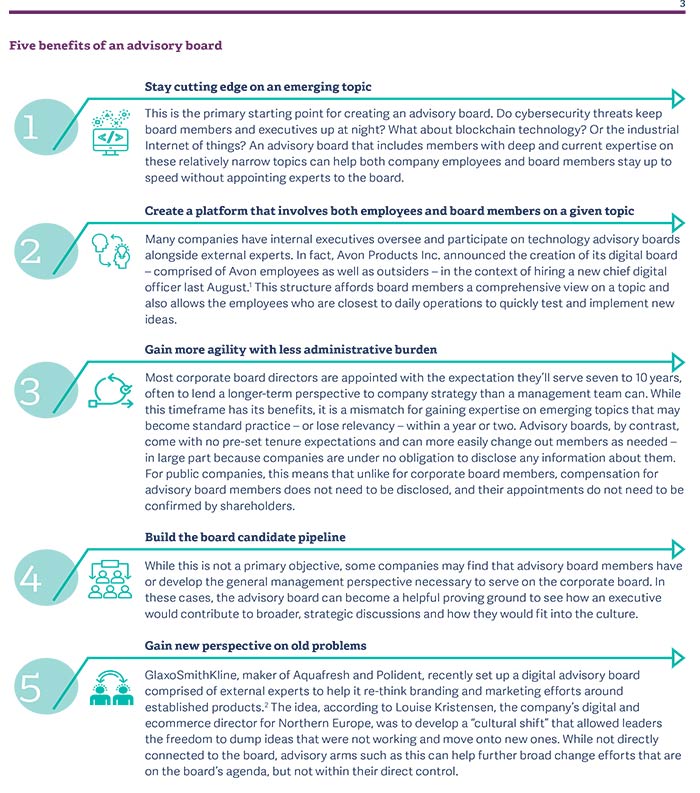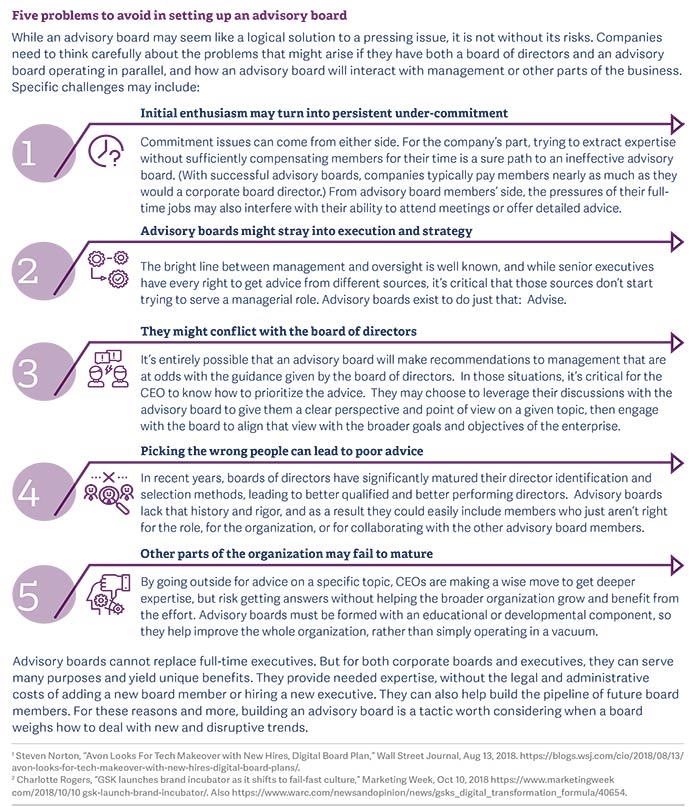 Authors
PJ Neal manages Russell Reynolds Associates' Center for Leadership Insight. He is based in Boston.
Alix Stuart is a senior writer for the Center for Leadership Insight. She is based in Boston.