​​​​​
In the past, digital transformation focused on ​adding new digital capabilities to help organizations capitalize on mobile, social and big data. Today, technology-enabled disruption is compelling companies in all industries to think and act more like technology companies. Incremental, front-end changes are no longer enough—the new business ecosystem demands the rethinking of most companies' strategies from end to end. A shift in organizational approach to digital over the past five years indicates that companies have become increasingly aware that they must eliminate structural barriers to realize the opportunities presented by technology enablement. In the fourth annual Digital Pulse, Russell Reynolds Associates surveyed 1,300+ senior exec​utives to learn how digital is transforming talent and leadership needs in organizations around the world.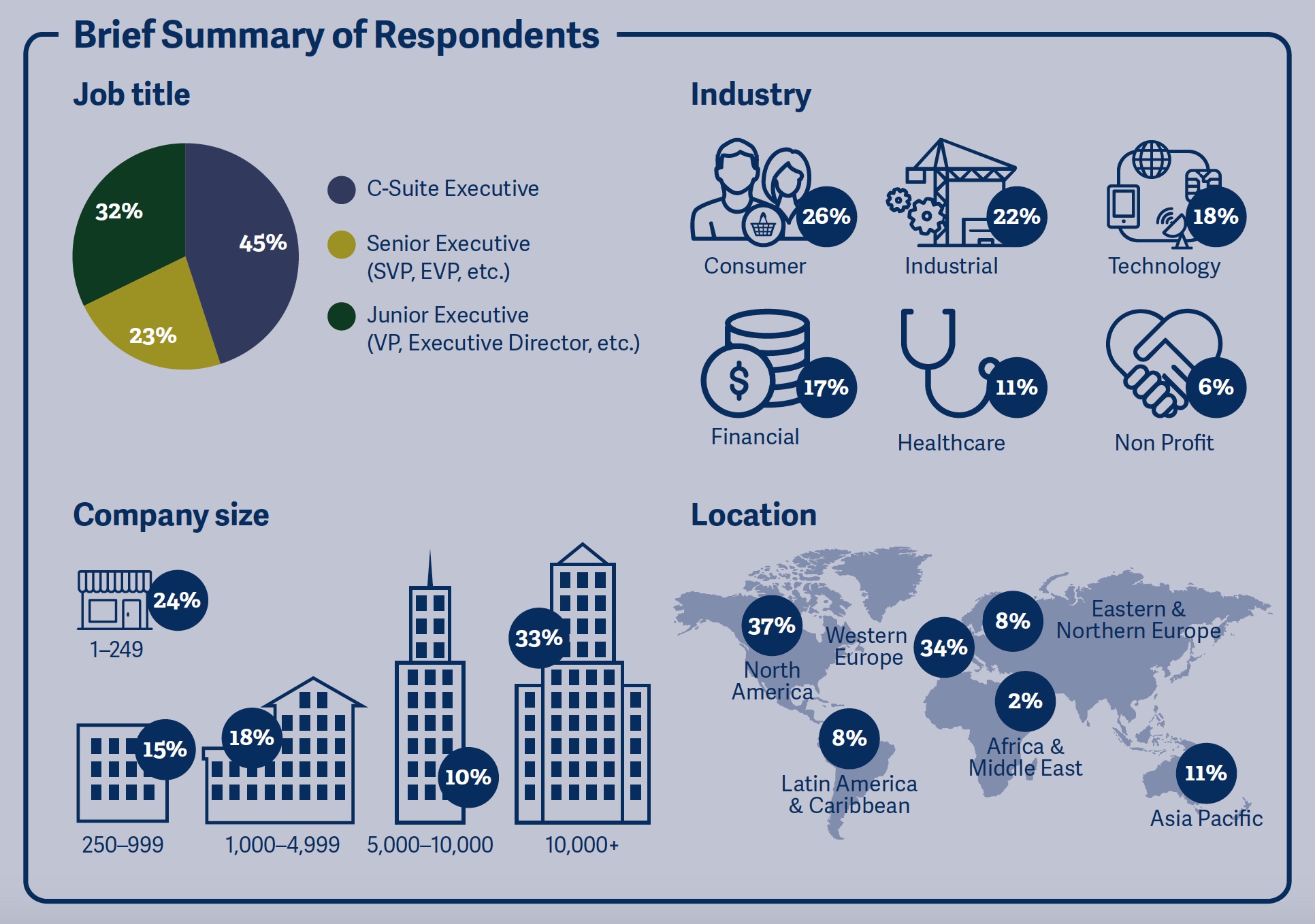 The Evolution of the Digital Organizational Structure
As business models in every industry have become increasingly tech enabled, companies have shifted focus from a centralized approach focused on digital to a hybrid model that facilitates end-to-end collaboration and connectivity among functions and business units.
Structuring the Digital Team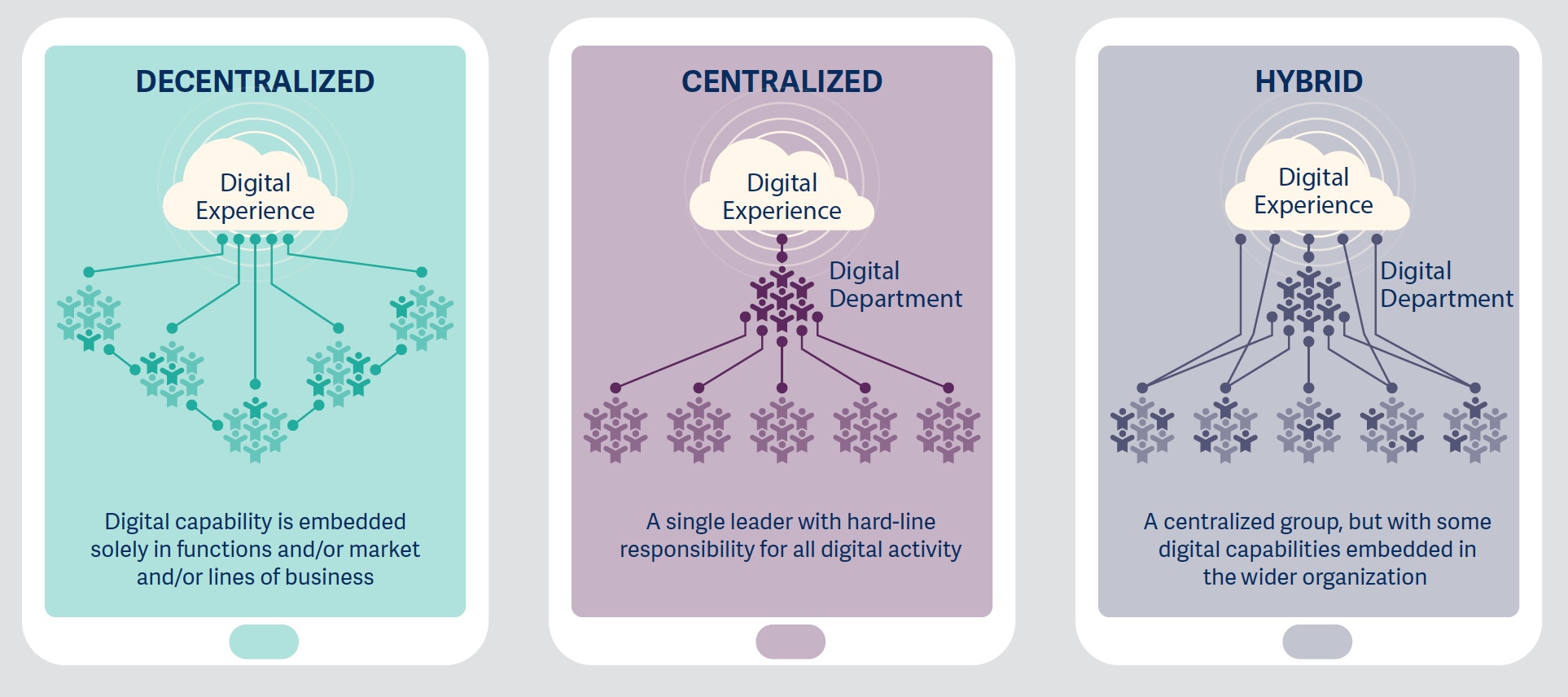 Changing Prevalence of the Three Digital Team Structures (over 5 years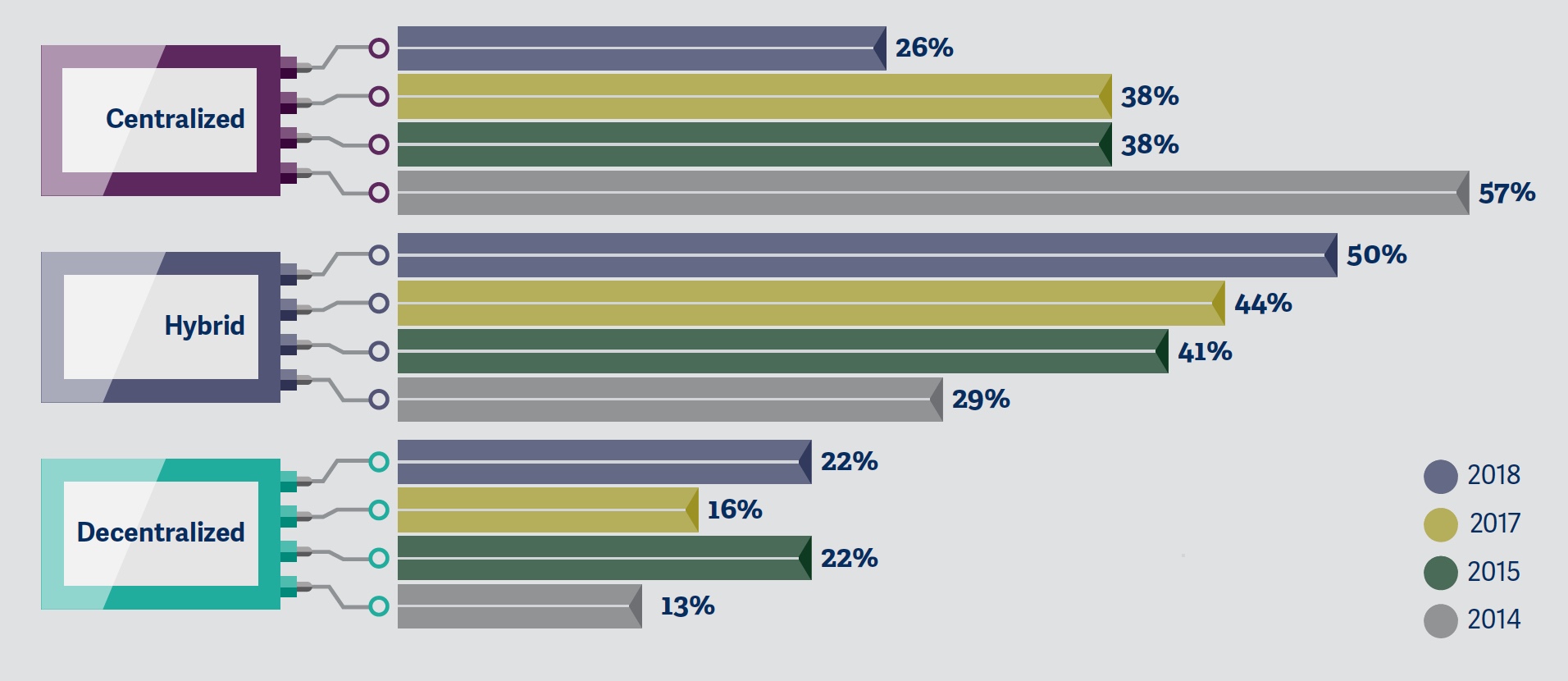 Placing the Digital Strategy at the Heart of the Business
Originally marketing's purview, ownership of the digital vision and strategy increasingly belongs to technology lead​ers. And while more than 80% of companies now have a unique digital leadership position, only 10% say this person is responsible for seeing the full strategy—CEOs continue to play a critical role.
Who Is Responsible for See​ing the Digital Vision and Strategy? ​

Reporting Lines for Digital Leaders

Comparing the Digital Structures: Vision and Leadership
The digital organizational models differ in three key areas: see​ing the strategy and vision, the reporting structure of digital leadership and the presence of digital leadership.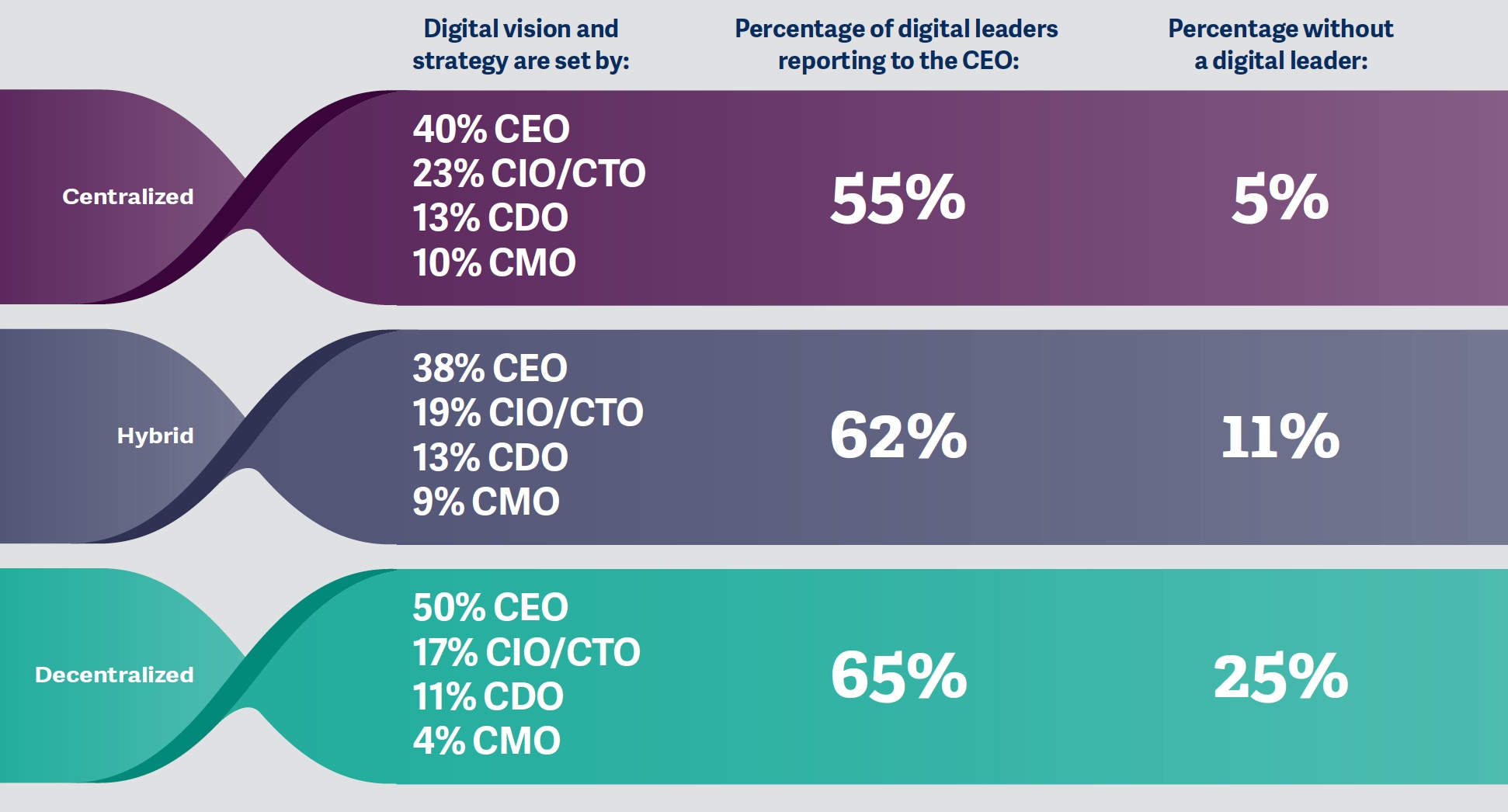 Comparing the Digital Structures: Functional Ownership of Digital and Technology Initiatives
There is a great deal of variation when it comes to what is defined as a digital capability, but ownership of the following capabilities most commonly falls into these categories: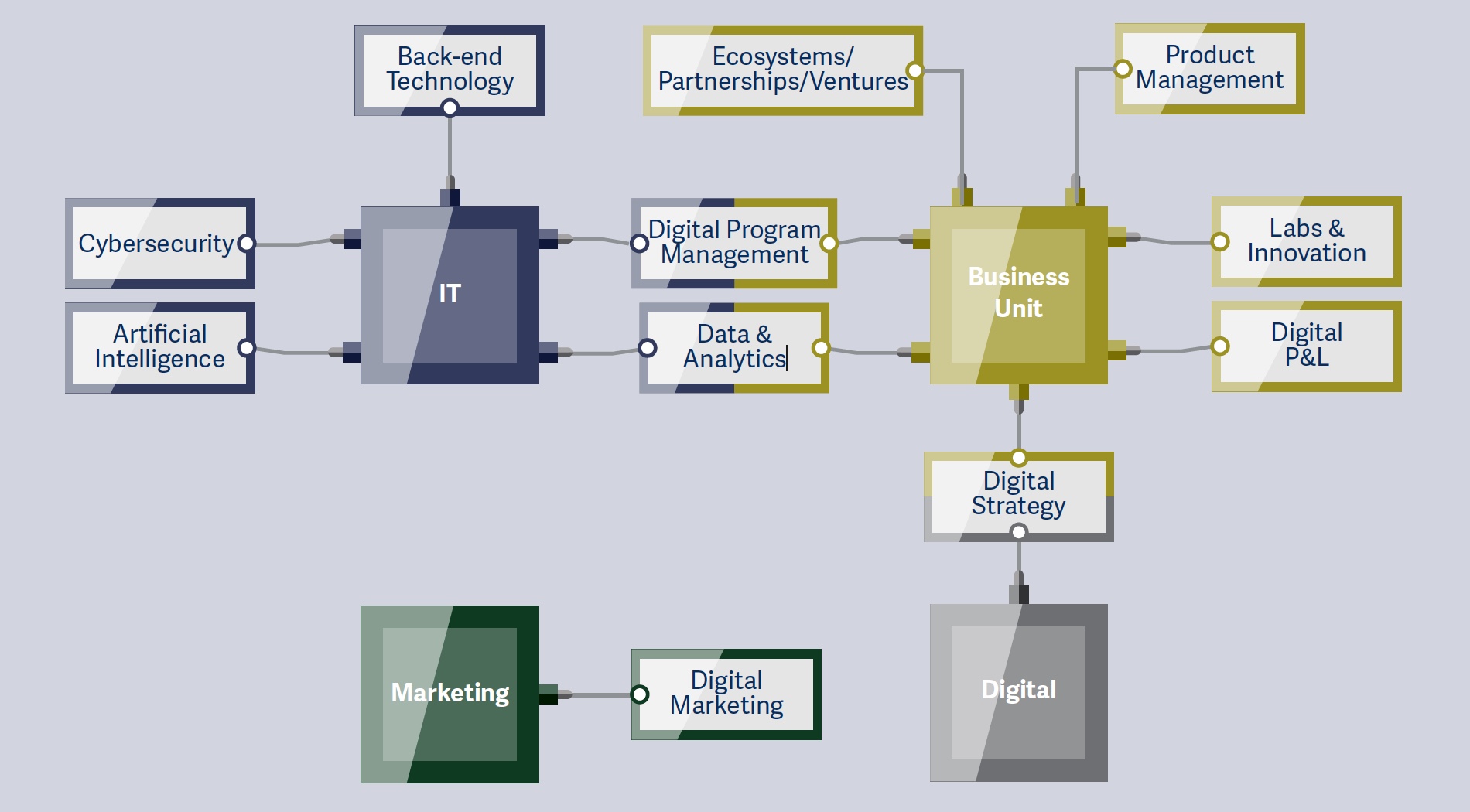 Respondents indicated that the digital capabilities most likely to be owned, at least in part, by a business unit were those which were more nebulous. However, these are also the capabilities most likely to require crossfunctional collaboration, and additional ownership varies by structure. Data & analytics, digital strategy and digital program management are the functions most likely to have divided ownership.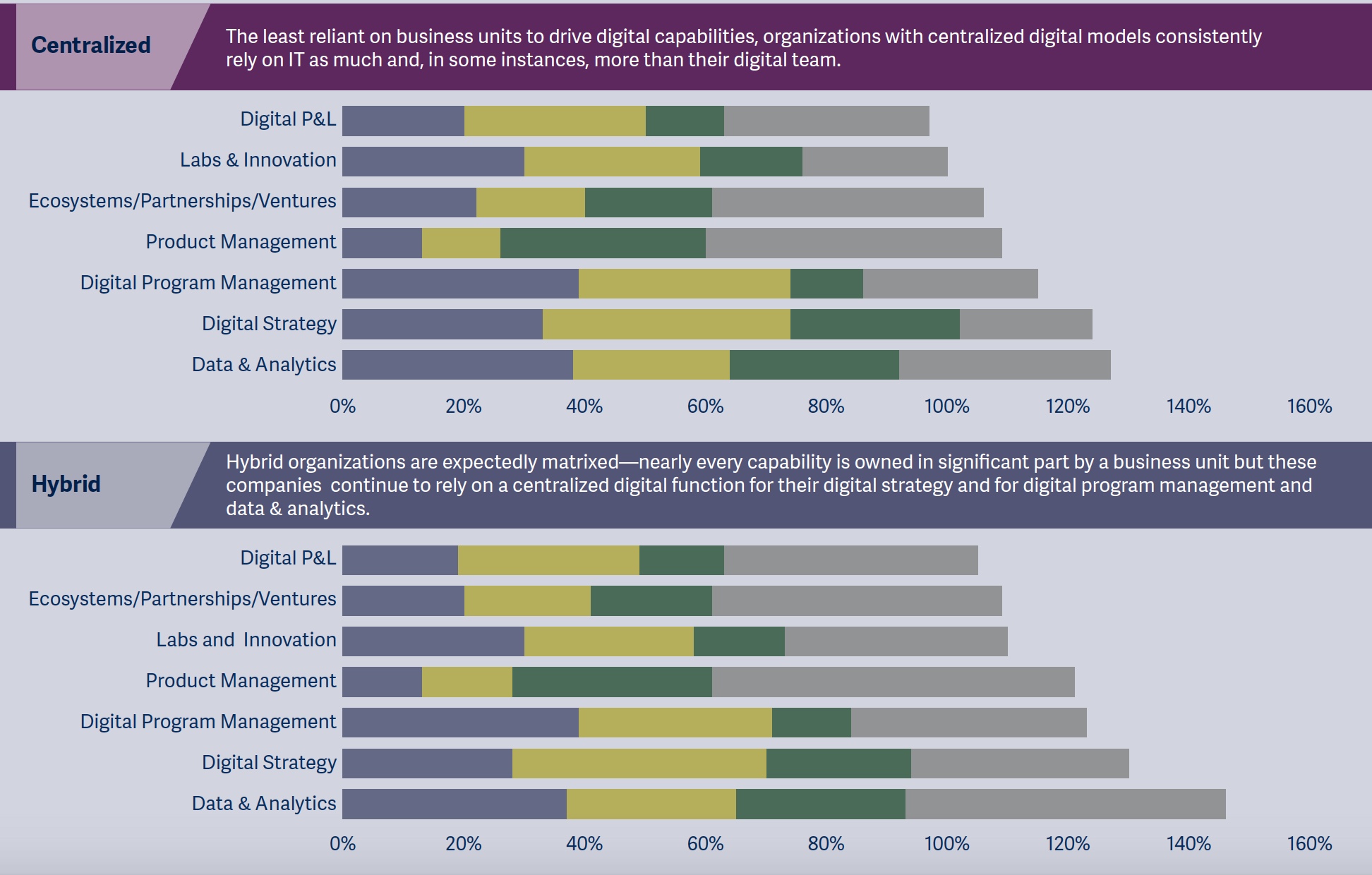 Structural Barriers to Building an Effective Digital Business
Fewer than one third of respondents reported that their organizations are structured effectively to capitalize on the opportunities presented by digital. Additionally, there has been a steady increase in the percentage of respondents who perceive structural concerns (and intrinsically linked cultural challenges) to be the foremost barriers to transformation.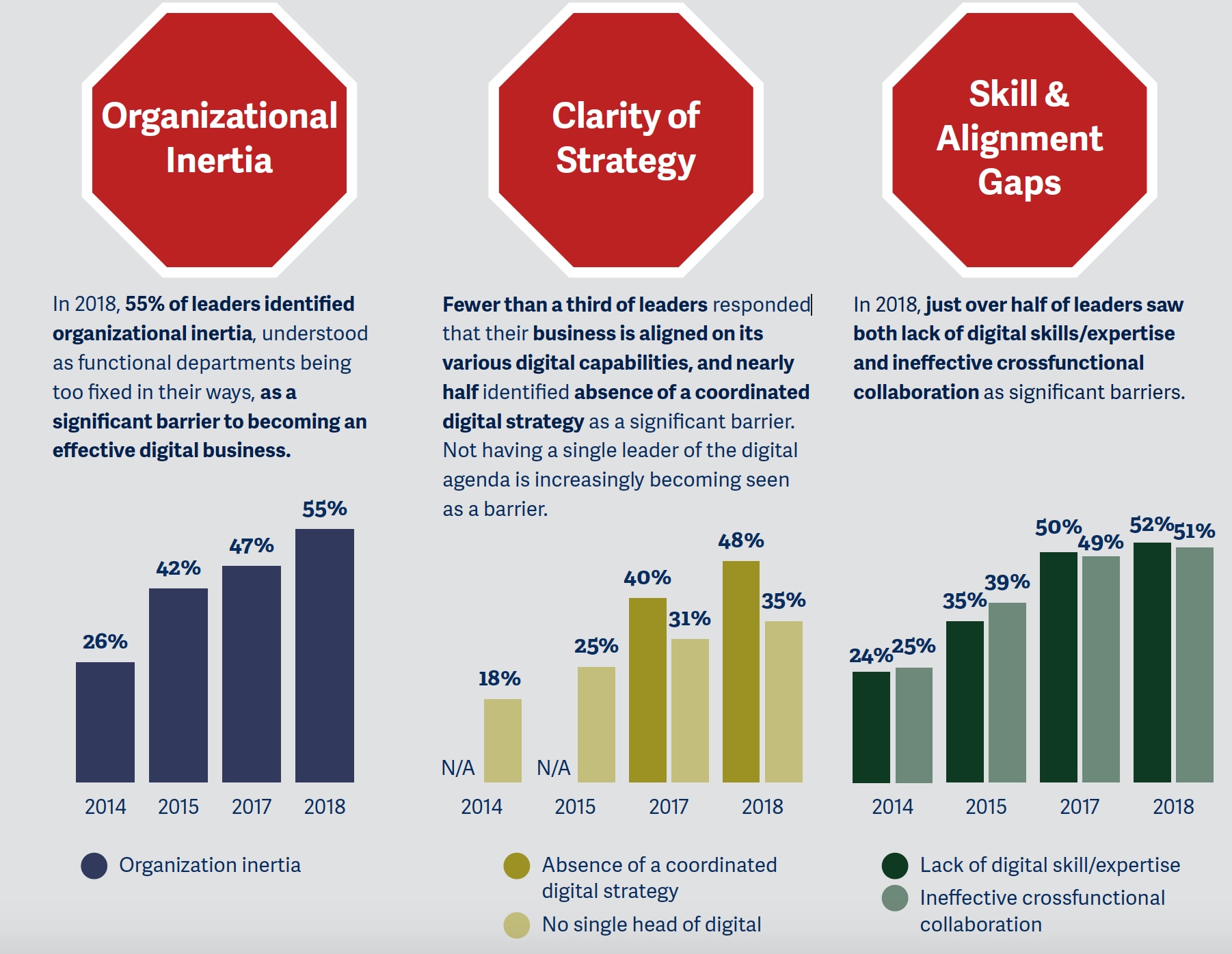 The Path Forward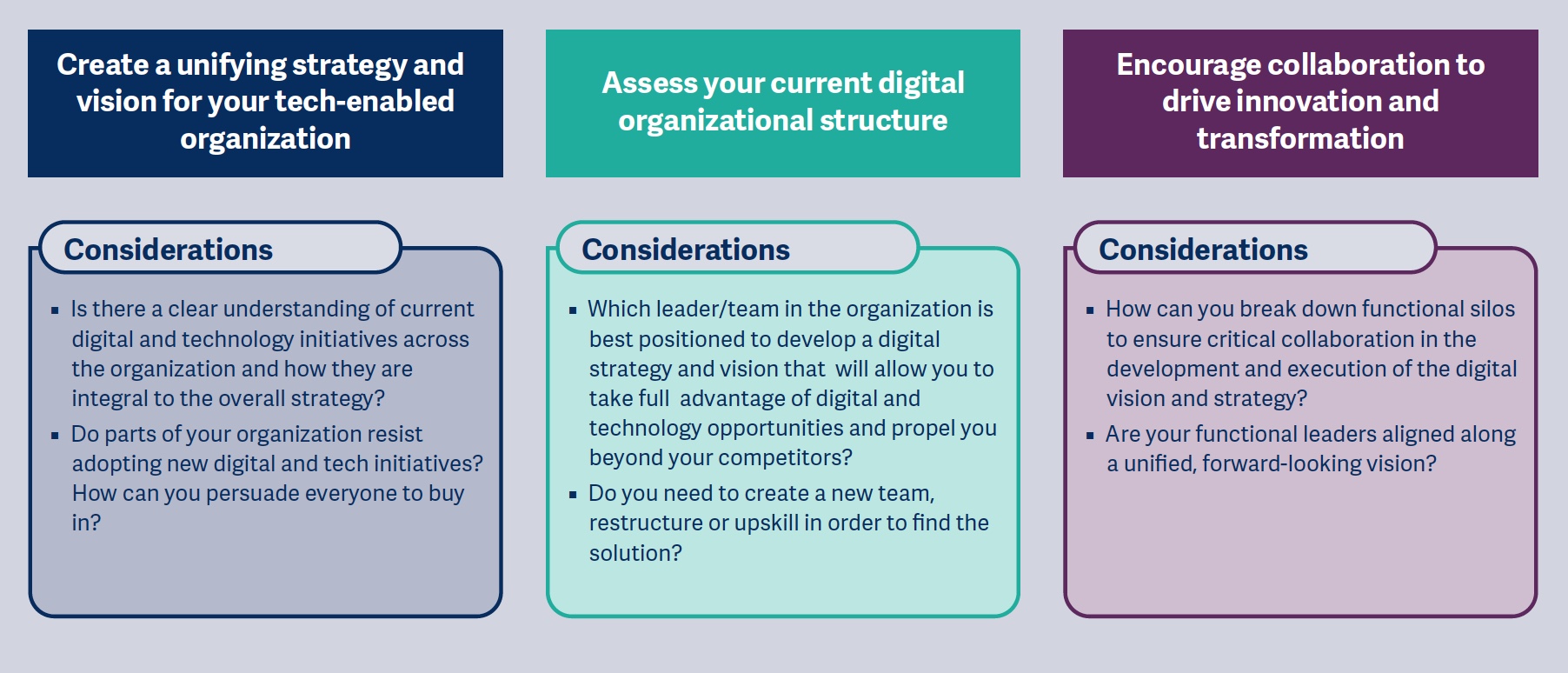 ​