​In the past, digital transformation focused on adding new digital capabilities to help clients capitalize on mobile, social and big data. Today, technology-enabled disruption is compelling companies in all industries to think and act more like technology companies. Incremental, front-end changes are no longer enough—the new business ecosystem demands the rethinking of most companies' strategies from end to end. A critical factor in tech enablement is a simultaneous emphasis on structure, culture and evolved capabilities. This trifecta requires a fresh look at collaboration, alignment, infrastructure and talent. In the fourth annual Digital Pulse, Russell Reynolds Associates surveyed 1,300+ senior executives to learn how digital is transforming talent and leadership needs in organizations around the world.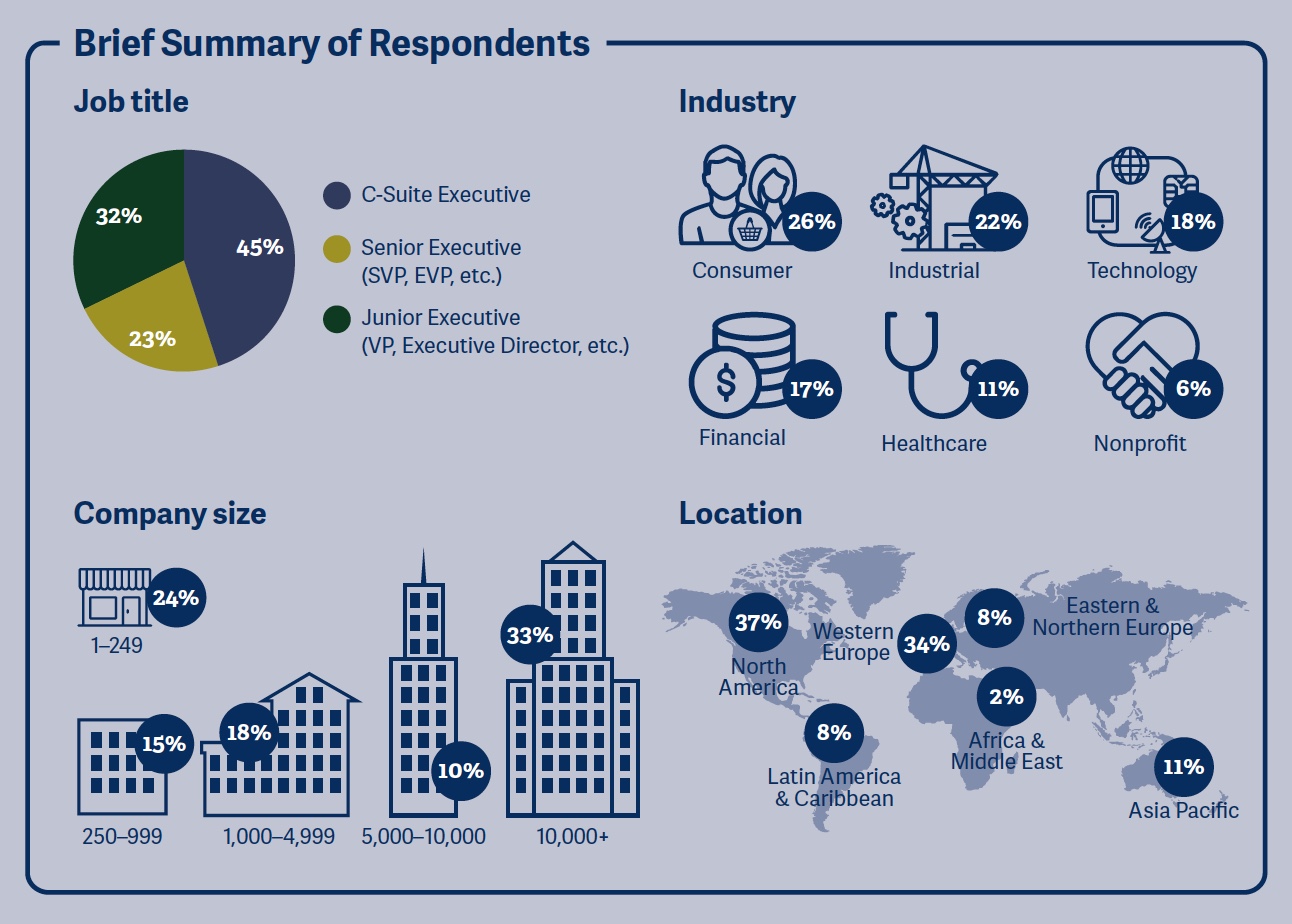 Strategic Impediments to Digital Transformation
Cultural and structural challenges are the greatest impediment to digital transformation. These intrinsically linked barriers are the result of insufficient or ineffective integration, alignment and vision. Gaps in capabilities make up the next three barriers.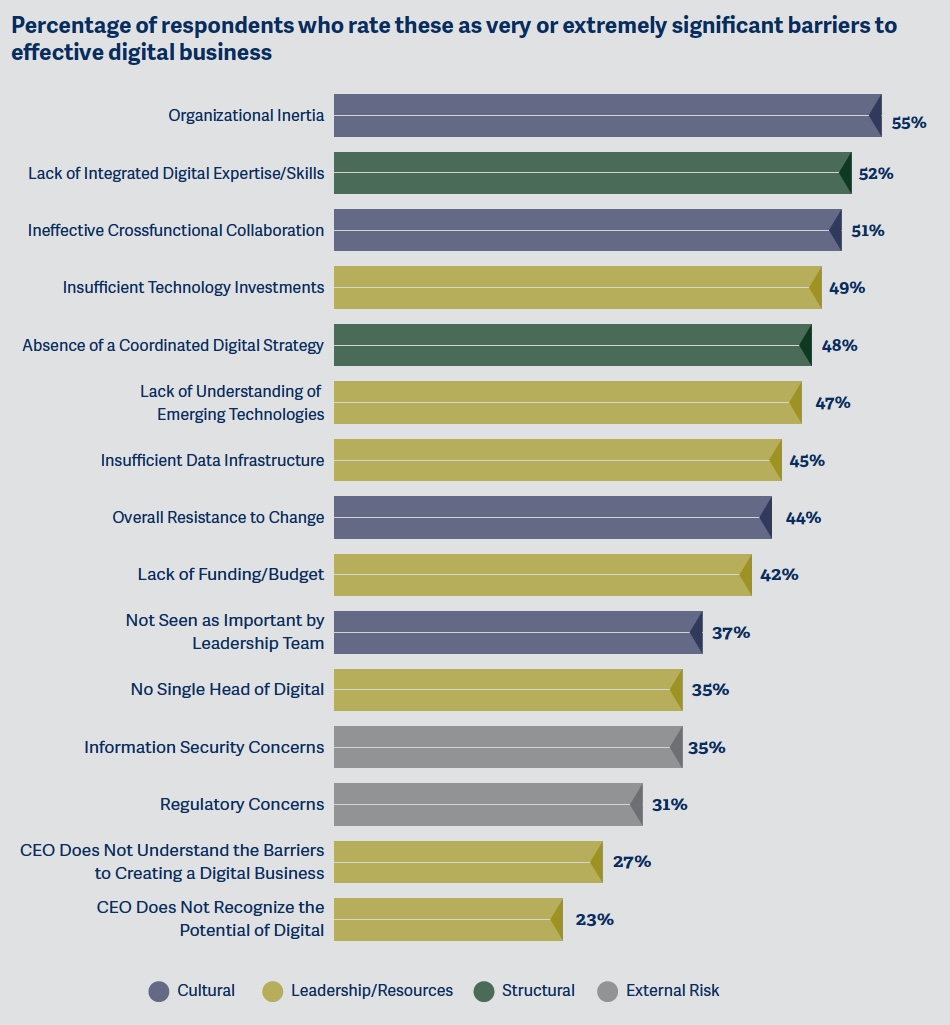 An Absence of Alignment & Coordination

Skill & Capability Gaps
Though more than 80% of executives reported that the collection and analysis of customer and operational data are of critical importance (and nearly 70% stated that AI is as well), many shared that their organizations are not equipped with the people, capabilities or infrastructure to successfully enable these initiatives. As a result, nearly a quarter of respondents reported that their organizations are unable to make use of data as part of their broader digital agenda.
The View from the C-Suite
Senior-most leaders consider key barriers less significant than more junior executives do.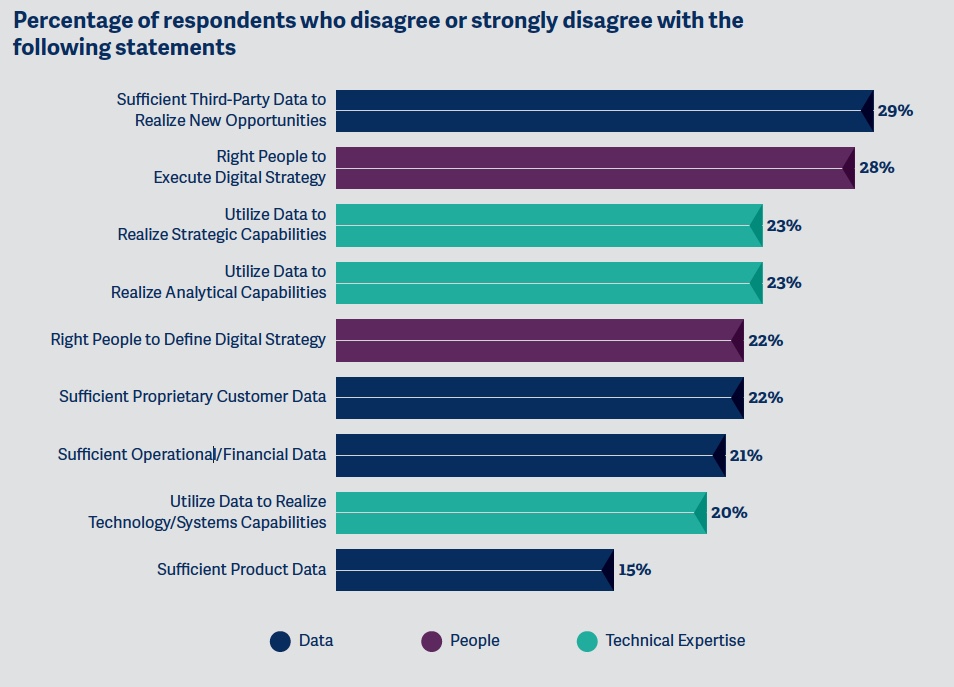 ​
Sector-Specific Barriers
Though structural, cultural and capability barriers resonate across industries, individual sectors are reacting to disruption at varied rates and are faced with unique challenges.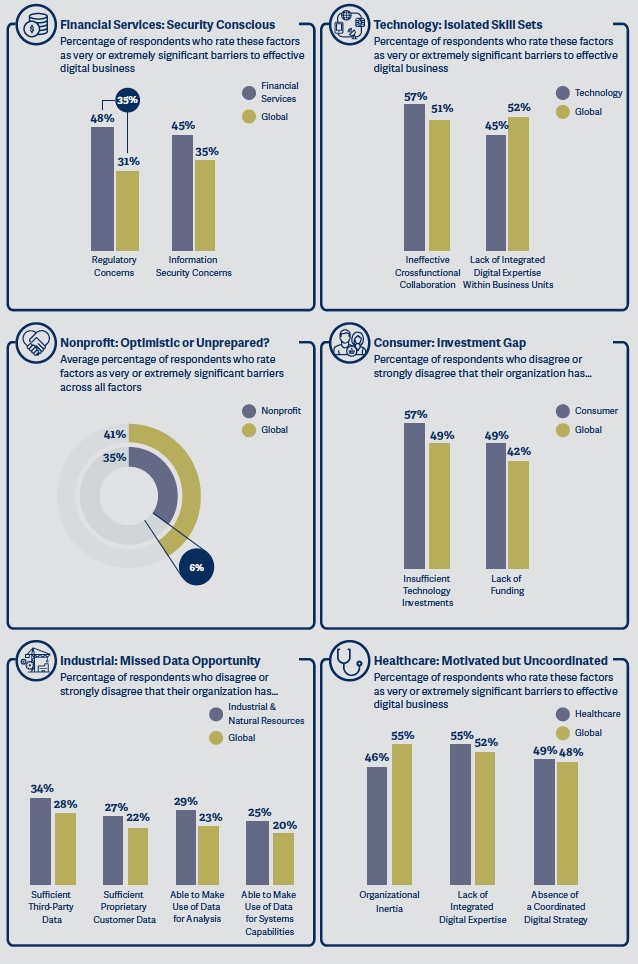 ​​The Path Forward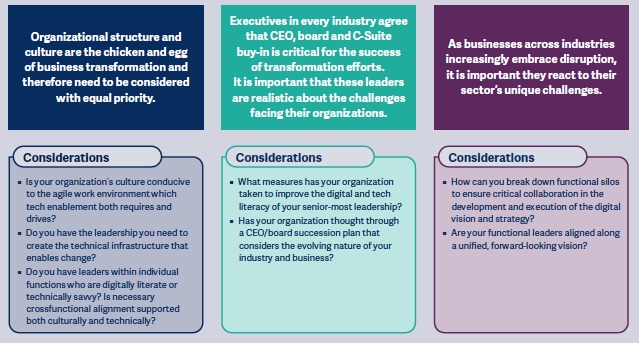 ​