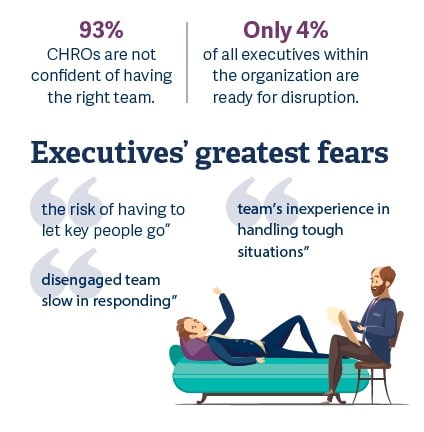 The Areas They Feel Least Ready Are In Being Agile And Having Experience
This is in line with our conversations with CHROs in the region where companies have experienced strong growth for the last few decades, making talent unprepared for a downturn. The disruption from a downturn will require talent to be comfortable with moving away from legacy structures and processes that have worked in the past toward new contingencies. The present-day volatility and uncertainty demands that organizations be nimble, empowered to act and quick in their responses.
The Sustainability Of An Organization Is Dependent On Its People

Upon every recession, finance, legal and supply chain practices grow. Conventional thinking often means that going into a recession, CEOs pay less attention to CHROs. The development of HR is low on the CEO agenda, but this could be the very investment that helps an organization survive through a recession and recover faster than competitors.
Regardless of functional hierarchy, it is important to recognize that each function comprises of talented individuals. CHROs believe HR is key in building a strong culture and talent strategy.