In the past, digital transformation focused on adding new digital capabilities to help clients capitalize on mobile, social and big data. Today, technology-enabled disruption is compelling companies in all industries to think and act more like technology companies. Incremental, front-end changes are no longer enough—the new business ecosystem demands the rethinking of most companies' strategies from end to end. A critical factor in an organization's ability to become tech-enabled, is a simultaneous emphasis on cultural evolution. The corporate hierarchies of the past are not conducive to the real-time, customer-centric, data-driven strategies of today. In the fourth annual Digital Pulse, Russell Reynolds Associates surveyed 1,300+ senior executives to learn how digital is transforming talent and leadership needs in organizations around the world.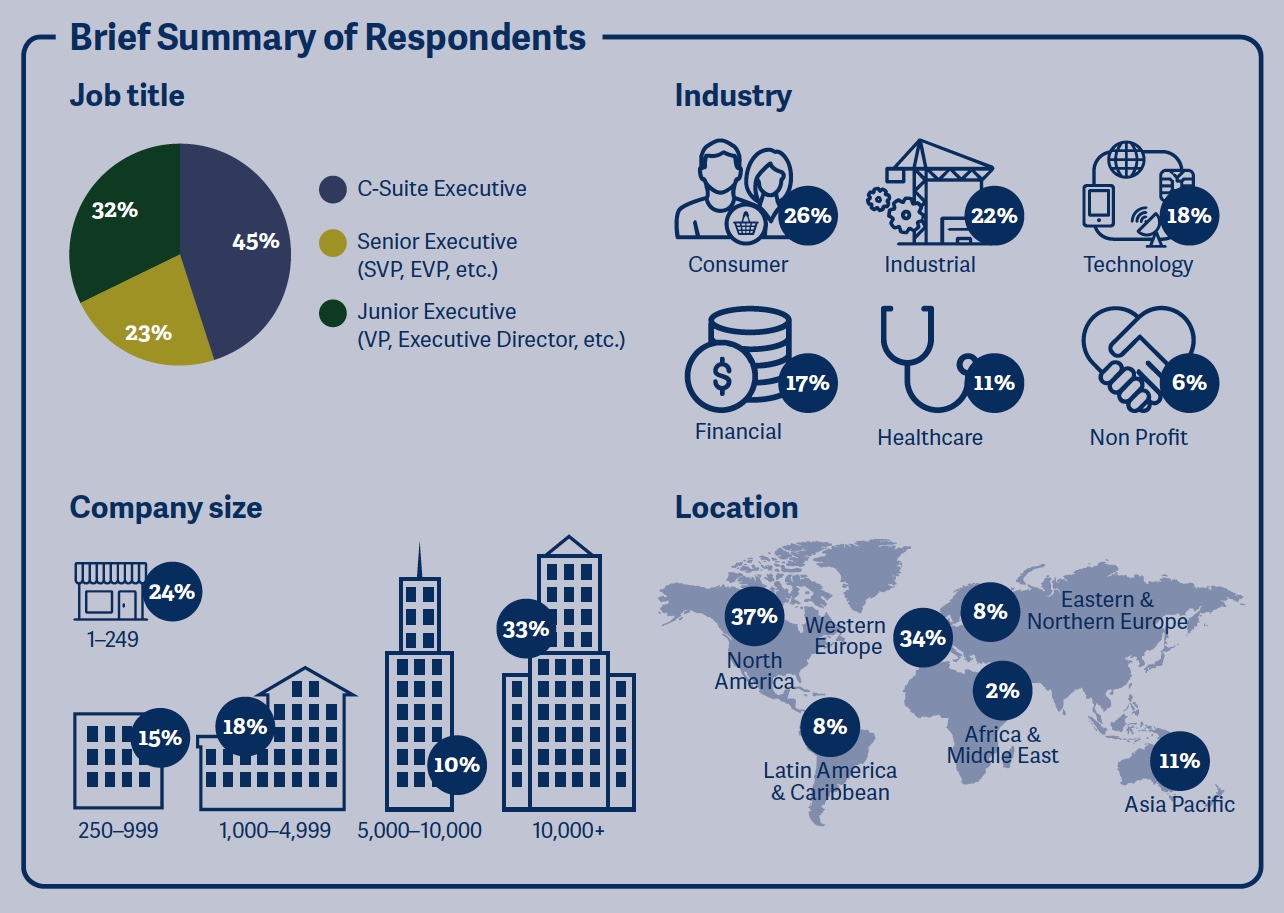 Culture Is a Key Factor in Technology Enablement, but Most Organizations Are Focused Elsewhere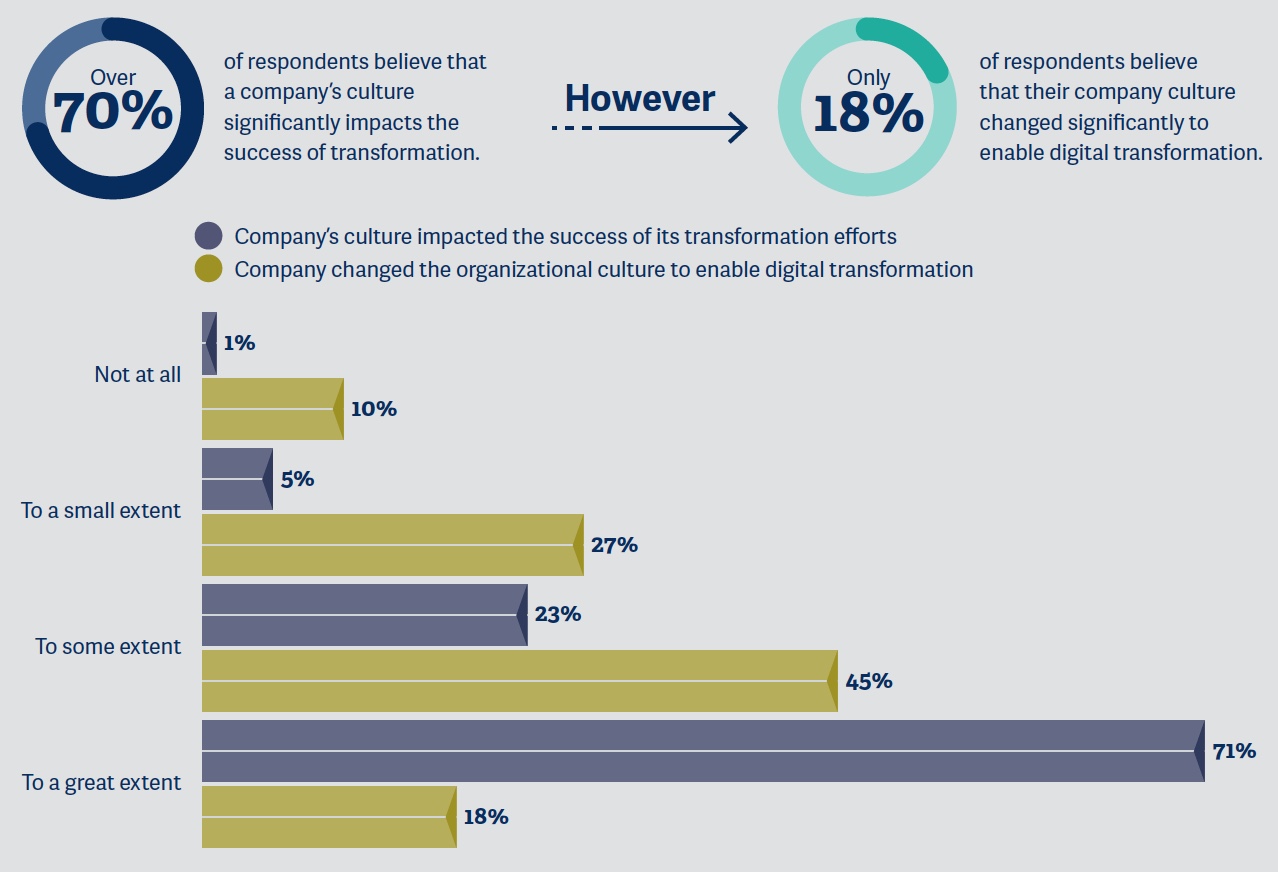 Seven Cultural Dimensions that Underpin Digital Transformation
Although culture is seen as a critical factor in the success of digital transformation, respondents indicate that there is room for progress across the seven cultural dimensions imperative for change.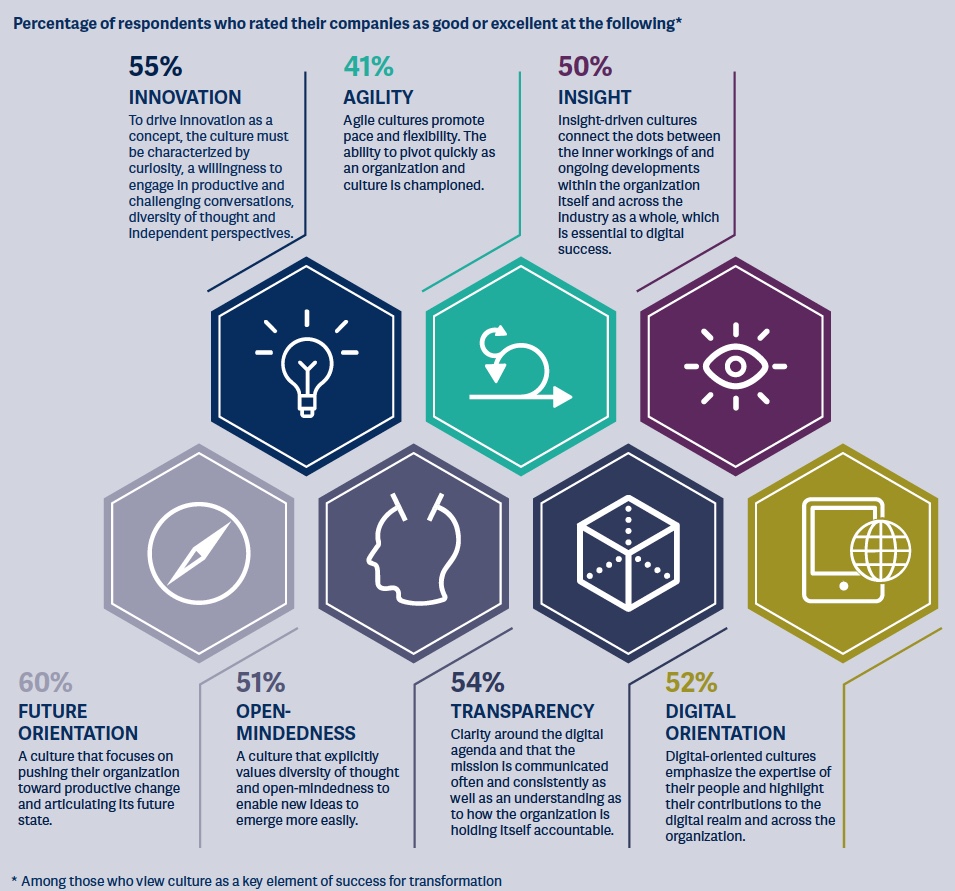 Cultural Challenges Account for Two of the Top Three Barriers Organizations Are Facing on Their Transformation Journeys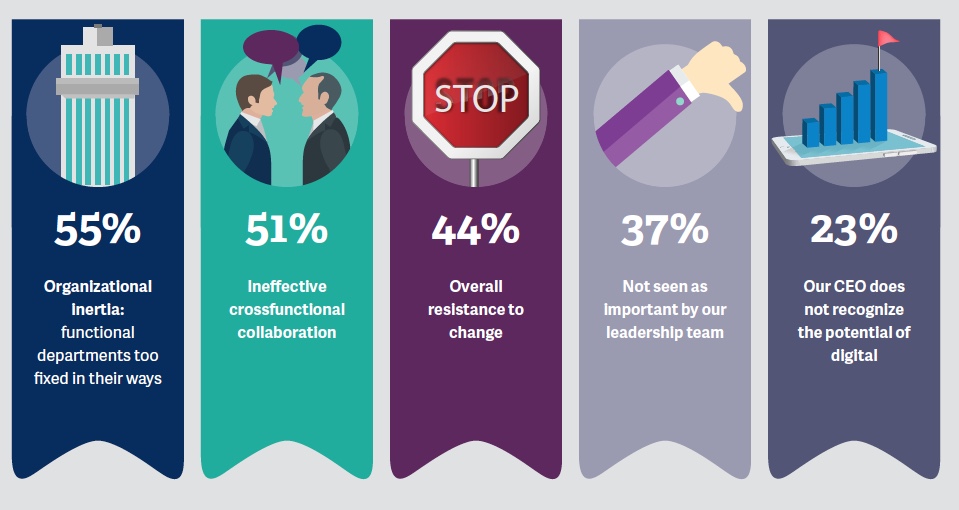 The Path Forward​