"Data is truth; truth (is) data – that is all ye know on earth, and all ye need to know." So wrote John Keats, or at least what he would have written had he reached his writing zenith in 2021 and not 1819. After a decade of digital transformation conversations, "every company is now a software company",1 but it has been the exponentially transformative pace of the last few years that has brought this idea to life. The pandemic has accelerated a shift towards technology, and demarcations between the technology sector and other industry verticals are breaking down faster than ever before. Underpinning much of this change is the need for data, and the ability to understand that data. Companies who have invested heavily in their data and analytics functions have reaped the rewards many times over. Some, focusing internally, have improved operational efficiencies and reduced internal costs. Others more externally focused have found new markets, drawn closer to customers, and increased growth trajectory. Still others have monetized existing data assets, or built advanced capabilities that are able to standalone as a separate revenue generating business unit.
Russell Reynolds has been at the center of the data leadership evolution, working with organizations across sectors as they grapple with building, upgrading, and managing their data functions. Here, we discuss how to build a data function and how to choose, attract, and retain best-in-class talent in five steps:
Define the scope
Understand where you are on your data journey
Choose the optimal organizational structure
Identify the type of leader you need
Attract data talent
1. Define the scope
Data can be leveraged for significant advantages at every level of the organization and across the organization strategy. However, attempting to simultaneously build capabilities to span all available opportunities will reduce focus on key priorities. Consider where data can most impact specific parts of the business, and build a leadership structure to support this strategy.
Figure 1: Defining the scope of data leadership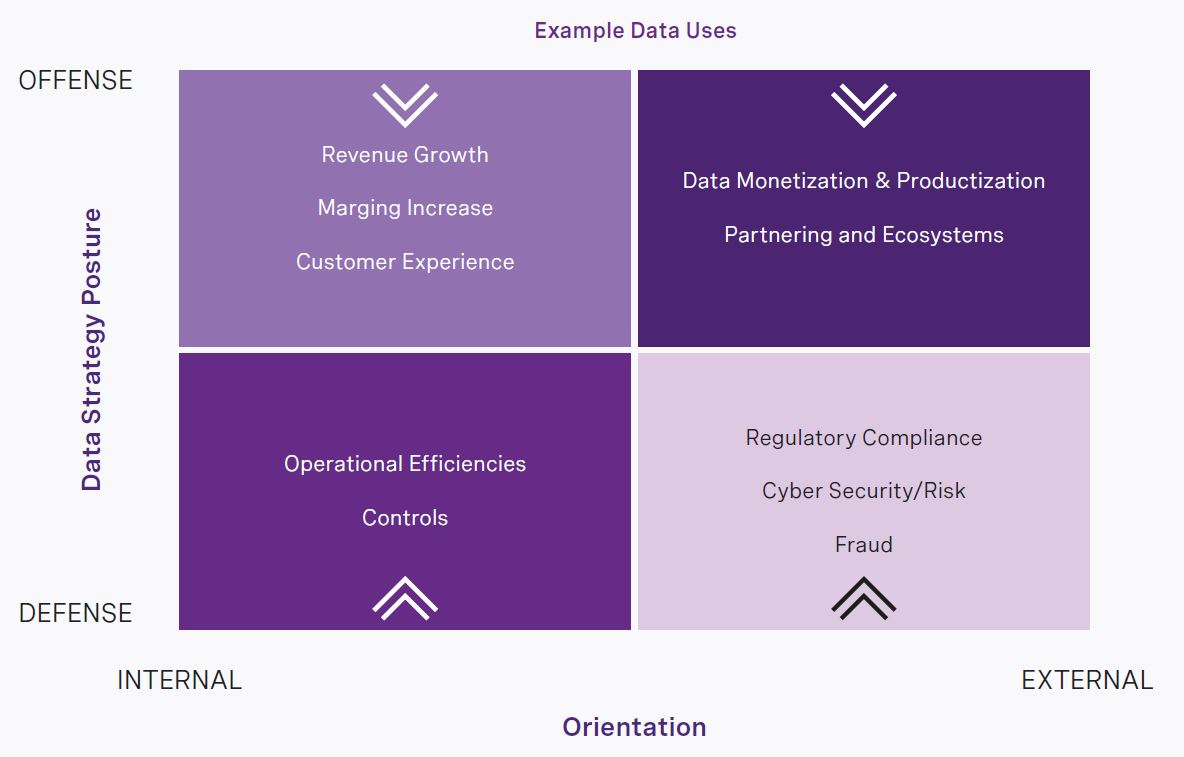 2. Understand where you are on your data journey
It is important to honestly assess where you are on your data journey. Many organizations are very outcome orientated when it comes to data and want to jump overnight from basic infrastructure with disparate data pools and legacy systems to monetization and revenue growth. Where you are on this growth curve will impact what kind of leadership talent is needed, to get to the next frontier. Those early in the process will need technology orientated talent ready to build single data lakes and data platforms; those midway on the journey may be expanding their analytics capabilities and experimenting with data science; and those in later stages may bring in experimental AI leaders, or commercial P&L leaders to bring data or analytics capabilities to market. The following framework can act as a guide to identify areas of strength and development.
Figure 2: Understanding the data journey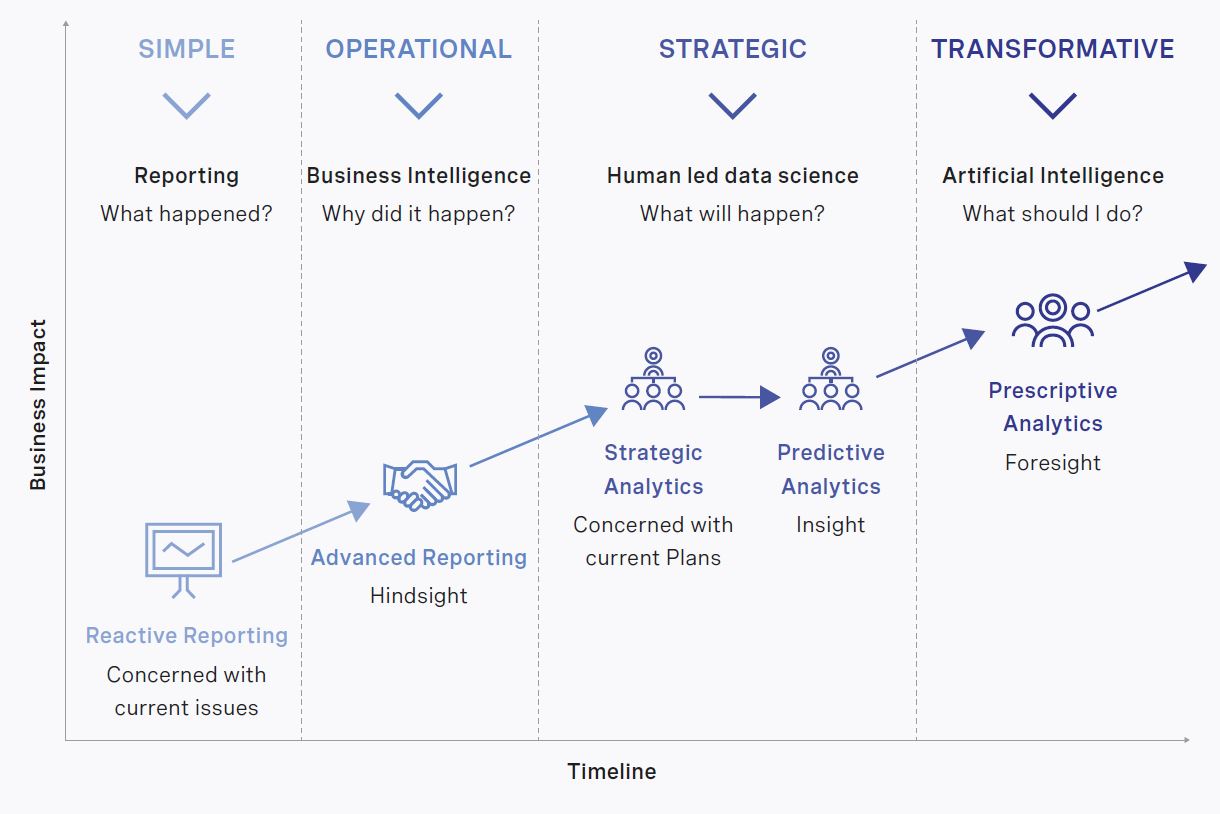 Figure 3: Aligning data leadership archetypes with organizational strategy
| | | | | |
| --- | --- | --- | --- | --- |
| | SIMPLE | OPERATONAL | STRATEGIC | TRANSFORMATIVE |
| Vision and strategy | Increasing awareness of risks & opportunities | Strategy is validated by data | Strategy is driven and validated by internal and external data | Data is monetized and productized to drive revenue growth. |
| Capability | Data is disparate across the organization and analytics capability limited. | Data housed in single lake. Analytics teams draw insights. | Advanced analytics and AI talent introduced or 3rd party partnership / provider leveraged. | Home built data and analytics capabilities can be offered as a service (DaaS, AaaS). |
| Leadership view | Aware of importance of data but unaware of how leverage. | Several data leaders in catalyst roles (CDO, CAO, CFO etc.). | C-suite including CEO takes actions based on data. | Data is the starting point for all decisions made. |
| Customer view | Visibility in some channels | Single view of customer across all channels | Enhanced customer experience across all channels | Predictive analytics help shape inventory, supply chain, UX etc. |
| Enterprise use | Data is used as a tactical approach on case by case basis | Data is used to make business decisions on risk and growth | Innovation and adaptability embedded; data-led decisions | Advanced data uses embedded in corporate functions (HR, Finance etc.) |
| Governance | Data creation and governance is decentralized and not governed | Data assets are understood and valued | Data governance is understood across the entire organization | Data governance is understood across the entire organization |
3. Choose the optimal organizational structure
There is no single solution for structuring a data function, and we see a wide variety of successful data functions. There is an emerging trend towards a "hub and spoke" hybrid model, allowing for a balance of enterprise and market remits, an elevated position in the org structure, and close proximity to business and commercial opportunities. There are a few questions that commonly arise in conversations around developing the right structure.
Should data report into technology?
This is usually indicative of the organization's technological maturity. Organizations with disparate data systems looking to build a foundational structure will combine their data and technology functions. More advance organizations, perhaps on a journey of productizing or monetizing data, or building DaaS offerings, are more likely to split data from technology. In digital platform and tech-first organizations, data is most likely embedded across the organization organically, and may not have a centralized combined figurehead, but instead a chief data architect or technology lead to oversee the underlying structure.
How will structure impact talent?
How you structure your data team will have a material impact on the ability to attract talent. Chief information officers are not interested in positions that do not give them ownership of data. Conversely, data and analytics leaders are much more content to be closer to business units and commercial opportunities, and are less concerned about being within the technology function.
Should data and analytics sit together?
Historically data and analytics coexisted together within technology, but there was an emerging trend of separation. Analytics moved to join insights teams much closer to the business, while data management remained under technology leaders. What we see now is a hybrid model of this, an appreciation that data needs to be close to the business, but also has merit within the technology function, particularly around advanced data and AI capabilities.