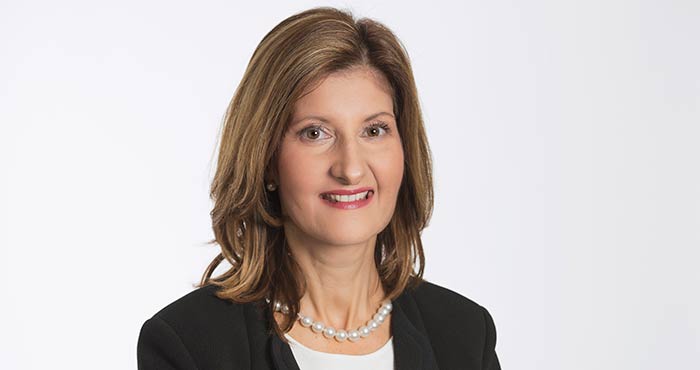 "Leading Diversity & Inclusion"— interview with Angie Mentis, Managing Director and CEO of the Bank of New Zealand, on the importance of good leadership when driving the D&I agenda.
"It is the ability of the team leader to create an inclusive culture that is the tipping point between a well-performing team and an underperforming one. Having diverse teams alone is not enough to drive business value."
Angela Mentis was appointed CEO and Managing Director of the Bank of New Zealand (BNZ) in January 2018. She has been a director on the BNZ board since December 2014. She has extensive business, retail and institutional banking and wealth management experience, spanning more than 29 years.

Angela was previously Chief Customer Officer, Business and Private Banking with BNZ's parent company, National Australia Bank (NAB), a position she held from August 2016. In this role, Angela was responsible for leading NAB Business, supporting customers across the agriculture, health, government and education sectors, along with Business Direct and Small Business, Private Wealth, and JBWere.

Prior to this, Angela was group executive, Business Banking from August 2014. She has also held senior roles as executive general manager, NAB Business—Australia's largest SME business bank—and as executive general manager, NAB Private Wealth.
Q: Why are diversity and inclusion important to business?
Angie Mentis: Creating a culture of diversity and inclusion should be a core priority for every organization. It's not just the right thing to do, it is the smart way to do business. Our workforce must reflect the diversity of the communities we serve, as it allows us to really understand our customers and their needs. At BNZ, diversity helps us drive innovation and productivity and deliver on our priorities. This is true for all organizations. The Reibey Institute's analysis of the ASX 500 found that companies with women on their boards deliver a significantly higher return on equity than those without—to be exact, an 8.7 percent difference over a five-year return on equity. These are powerful statistics.
Q: Many organizations we speak with truly do understand the business case for diversity but find it difficult to deliver returns. What has made the difference at your organization?
Angie Mentis: At BNZ and NAB, it's been the top-down approach. The board has measurable objectives for driving gender diversity and crucially has anchored activities into the people strategy in terms of how we manage our leadership, talent, culture and performance. This means the topic of diversity has always been about talent and not just about the numbers. Our approach to building gender diversity is about great leadership, talent, inclusivity and building the bench strength so that we have the best talent in the pipeline. This approach also makes the agenda more inclusive because it's about driving the whole talent agenda and not just about women.

Q: We have spoken a lot about gender. What about other forms of diversity?

Angie Mentis: When we think about diverse talent, we need to consider all forms of diversity, including skills and cultural backgrounds. Asia is going to be crucial for New Zealand's economic future and businesses must ensure that they are prepared, both by actively recruiting different cultures and nationalities into the organization and by educating existing employees.

We've got some wonderful initiatives—scholarships and internships—with Maori and Pasifika youth, who are underrepresented in the banking industry. We want to see that change. I'm also very proud of the progress BNZ made last year in receiving the Rainbow Tick. It was a real joy for me to march in the Pride Parade here in Auckland last month and to meet some of our LGBTI staff, their families and friends as well as the BNZers who are there to support their LGBTI workmates.

Q: What do you think makes an organization attractive to diverse talent?

Angie Mentis: Having leaders showing a visible commitment to the agenda is critical. It shows that our efforts to recruit, develop and promote diverse talent are truly prioritized at the highest levels. But crucially, it's about creating an inclusive culture. Diverse talent wants to feel that they can really make a contribution to the organization and that they are respected and valued not just for their abilities, but also for their unique qualities and perspectives. It is inclusion that promotes and truly unlocks the diversity of thought.

Q: Certainly, the most successful organizations that we see in this space drive both inclusion and diversity together. What is the driving force of an inclusive culture?

Angie Mentis: Leadership. Without good leadership to drive the inclusion agenda, progress is hard. It is the ability of the team leader to create an inclusive culture that is the tipping point between a well- performing team and an underperforming one. Having diverse teams alone is not enough to drive business value. Where teams have strong and inclusive leadership, in any part of the business, and when employees represent the diversity of the customers and communities they serve, engagement and business results are stronger. However, it must be remembered that ultimately the responsibility for fostering and role modeling an inclusive culture lies with the board, CEO and the executive team.

Thank you, Angie.