Diversity, Equity, and Inclusion (DEI)
We strongly believe that attracting and developing the best talent requires expanding our pipelines and applying the guidance that we share through our various client advisory practices to our own RRA recruitment.
We're committed to creating an inclusive environment in which all our colleagues can be their authentic selves, hiring more diverse talent, and promoting from within. Our partnerships with leading DEI affinity organizations and our equitable search practices, which we also use with our clients, let us attract and develop the best talent from the broadest pool of candidates.
DEI Data Gathering
To build an even more diverse, equitable, and inclusive place to work, we continuously monitor the state of diversity at our firm. In 2021, we undertook activities to begin to understand our global diversity portrait and published the resulting data in our first annual DEI Report. This was a vital step toward clear, measurable goals against which we will hold ourselves accountable. Some key metrics are featured below.
Many of the data points collected align with those of leading ESG reporting frameworks, such as the Sustainability Accounting Standards Board and the Global Reporting Initiative. Fully aligning to the disclosure requirements of these ESG frameworks in the future is a priority for our firm.
Looking ahead, we're working on a larger, self-ID global data collection campaign (in select regions) to enhance the diversity factors included in our 2021 DEI Report, our inaugural 2022 Gender Pay Gap Report in the UK, as well as information on LGBTQ+ and gender diversity.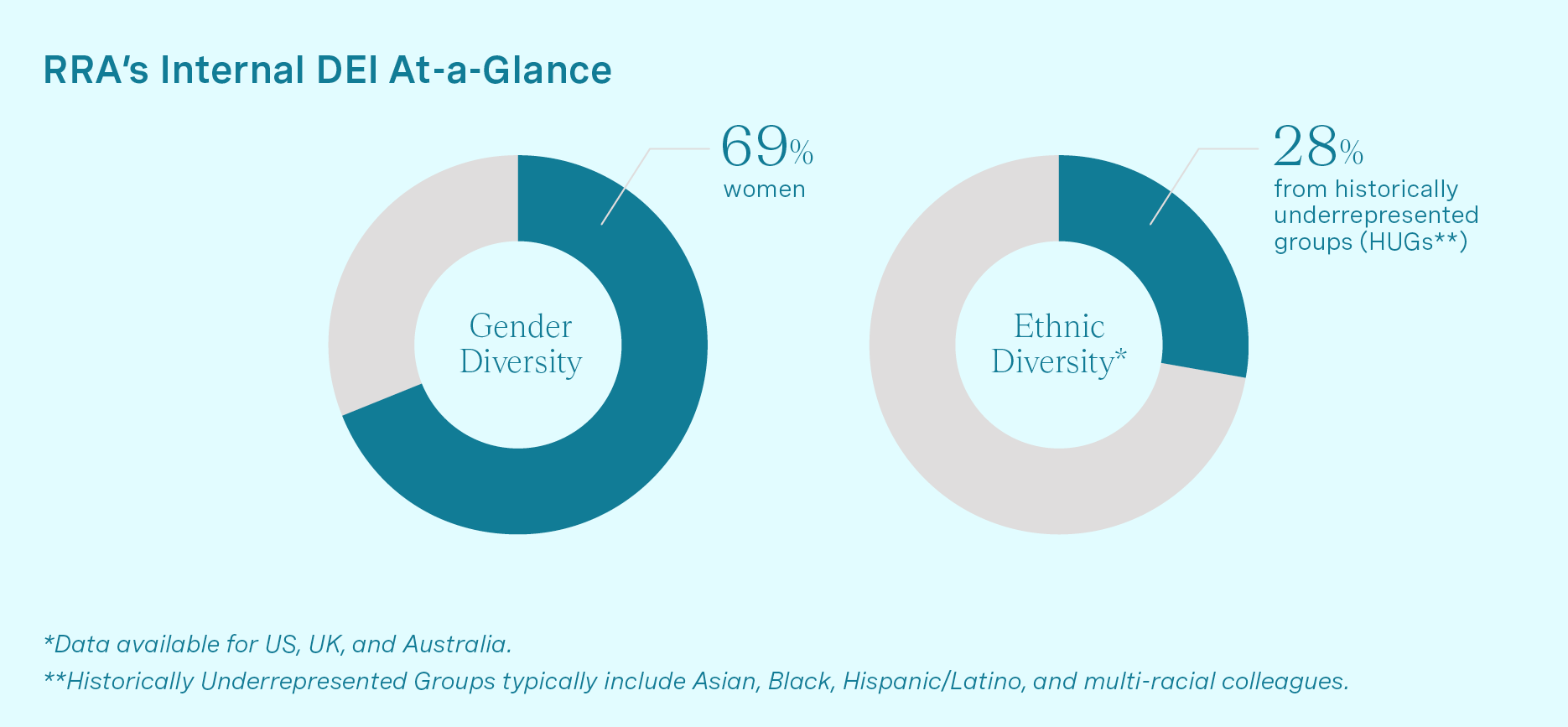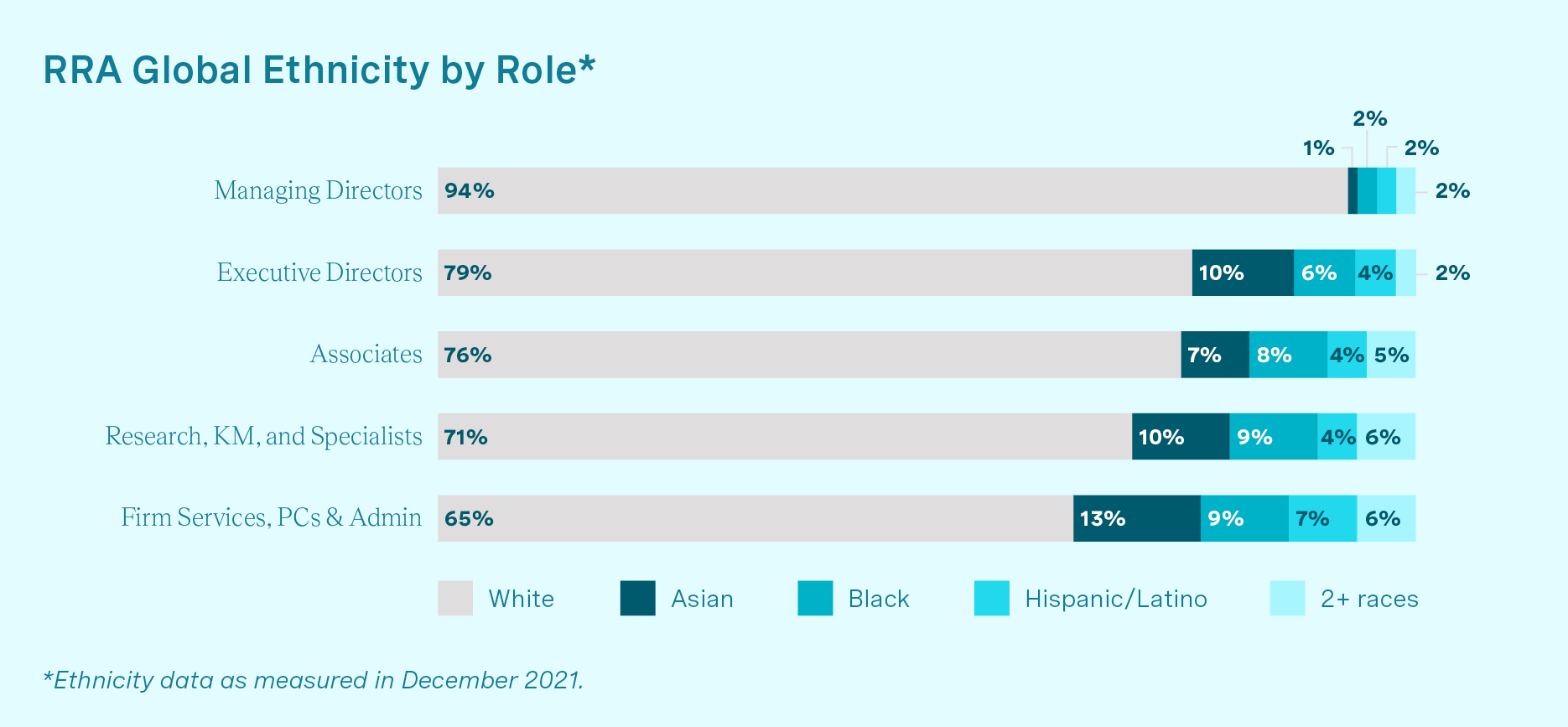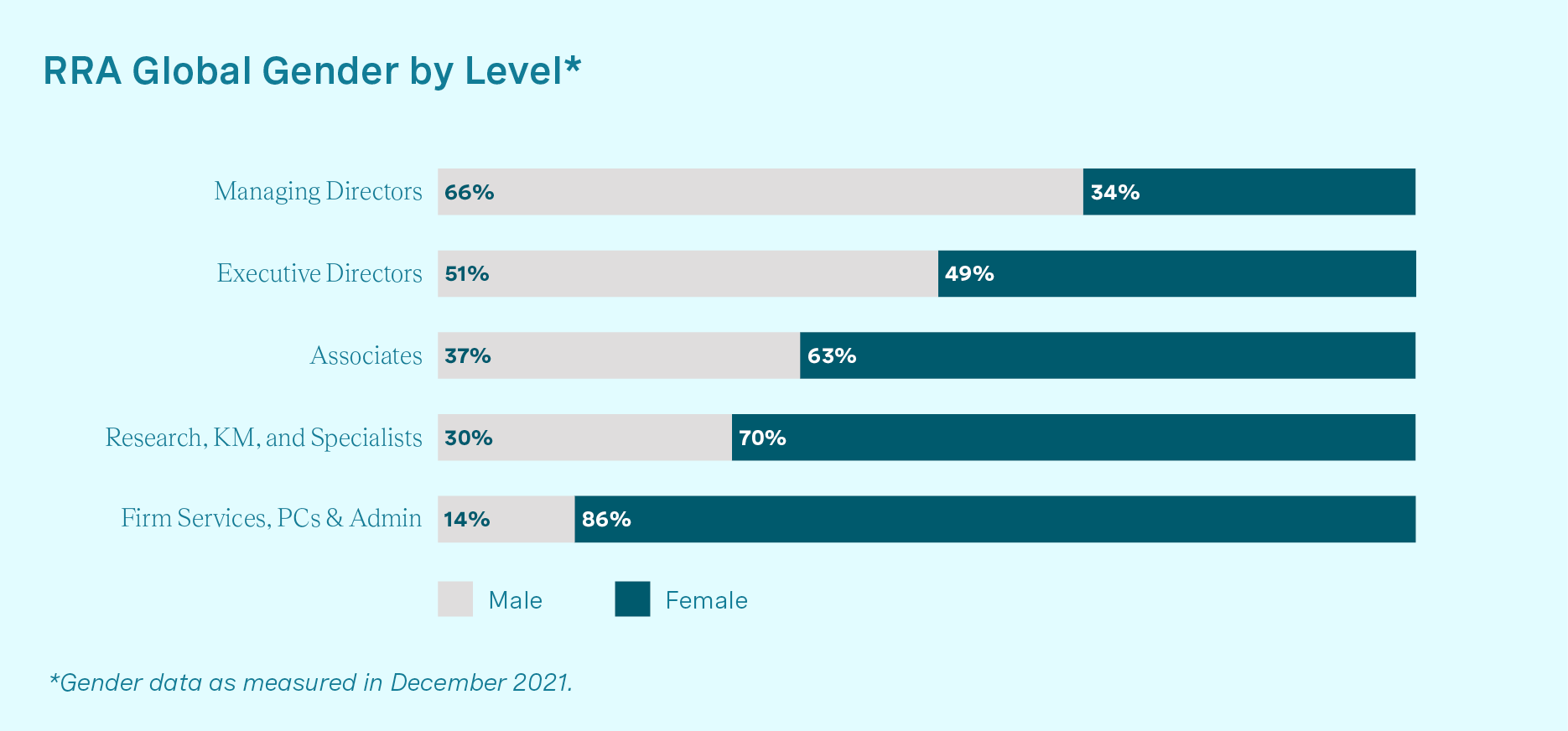 ---